Product Description
Note: This product is a DOWNLOAD. After placing your order, you'll receive a download link.
You Can Do Better in Maths, Natural Science, English & Afrikaans!
Watch the video to learn more …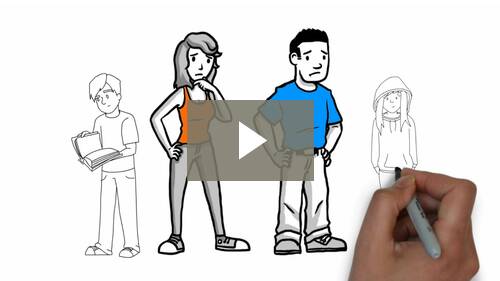 Rock your Grade 4 exams!
Over 140 printable worksheets and memos to help you prepare for your class tests and school exams.
It's normally a mission to try and find quality worksheets, past papers and exam resources. WorksheetCloud makes it easy by giving you over 120 worksheets and 1,600 pages of South African CAPS curriculum content for Grade 4. Each worksheet comes with a detailed memorandum with answers and explanations to make sure your child truly understands the Grade 4 curriculum.
Why WorksheetCloud?
Practise makes perfect! WorksheetCloud will allow your child to practise and revise Grade 4 English, Afrikaans, Maths and Natural Science schoolwork for hours on end. There is a full year worth of content included in these curriculum-based worksheets.
Which edition should I choose?
Parents: select the INDIVIDUAL Learner Edition.
Teachers: select the UNLIMITED Learners Edition and use WorksheetCloud with ALL your learners!
Content Included …
Based on the 2014 CAPS curriculum.
The following subjects and topics are covered in WorksheetCloud Grade 4:
English
Abbreviations
Apostrophe
Comprehension & Language
Comprehension: On the farm
Comprehension: Sport around the World
Comprehension: Summer of the Hummer
Comprehension: The fox and crow
Comprehension: The greedy dog
Comprehension: Three Ghosts at Christmas
Dictionary Skills
Language Study
Main Idea & Addresses
Parts of Speech
Phonics
Proper Nouns
Punctuation
Spelling
Afrikaans
Begripstoets: Die gulsige hond
Begripstoets: Jan en sy familie
Begripstoets: Op die plaas
Begripstoets: Sink of Swem
Beskrywende Woorde
Enkelvoud & Meervoud
Idiome
Lees- en Skryftekens
Selfstandige Naamwoorde
Teenoorgesteldes, Manlik & Vroulik
Tye
Verkleinwoorde
Voornaamwoorde
Werkwoorde
Woordeboekvaardighede
Woordsoorte
Mathematics / Wiskunde

Die volgende inhoud is ook in Afrikaans beskikbaar.
Addition
Capacity
Common Fractions
Data Handling
Decimal Fractions
Division
Geometry
Length
Mass
Measurement (Perimeter, Area, Volume, Probability)
Money
Multiplication
Notation and Place Value
Number Sentences
Patterns
Problem Solving
Shape and Space
Subtraction
Time
Natural Science / Natuurlike Wetenskap

Die volgende inhoud is ook in Afrikaans beskikbaar.
Animal Habitats & Habits
Animal Shelters
Animals in My Garden
Birds in My Garden
Energy Transfer
How we get Water
Materials & Combinations
My Body Organs
Our Solar System
Phases and Properties of Matter
Plants in My Garden
Slugs and Bugs in My Garden
Sound
Sources of Energy
The Air around us
The Planet Earth
Note: This product is a DOWNLOAD. After placing your order, you'll receive a download link.